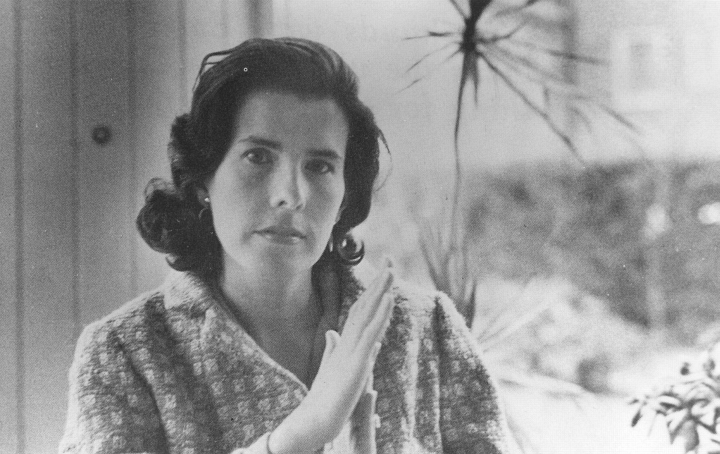 When Interviewed by Mabel C. Simmons of the Times-Picayune in 1955, a young author said she aspired to write an "even dozen" books. Simmons wrote "Their author, like her characters, has the charm of originality. She is no imitator of Southern writers but is an individual, standing alone, devising and developing her own style. This reader wants to read the other 11 books she is going to write". The author was Shirley Ann Grau, a native New Orleanian had graduated from Ursuline Academy and Sophie Newcomb Memorial College in 1950 with honors and a Phi Betta Kappa pin. The book was her first – The Black Prince, and Other Short Stories. One story, Joshua, had been included in the O. Henry Prize Stories;1955 and had appeared in the The New Yorker. Ten years later, her novel, The Keepers of the House, was awarded the Pulitzer Prize for Fiction.
Grau lived in Old Metairie while raising her four children with her husband, Tulane Professor and writer James Kern Feibleman. She served on the board of directors of St. Martin's Episcopal School, taught creative writing at the University of New Orleans, contributed writings to Atlantic, New Yorker, Redbook, and Mademoiselle magazines. Her books include the novels
The Hard Blue Sky (1958), The House on Coliseum Street (1961) The Condor Passes (1971), Evidence of Love (1977), Roadwalkers (1994) and short story collections The Wind Shifting West (1973) and Nine Women (1985). (LDL)

Other books by Catherine Campanella:
A portion of the proceeds from the sale of this book is dedicated to the Lake Pontchartrain Basin Foundation's efforts to rebuild and maintain the historic
New Canal Lighthouse
.
---
---
---