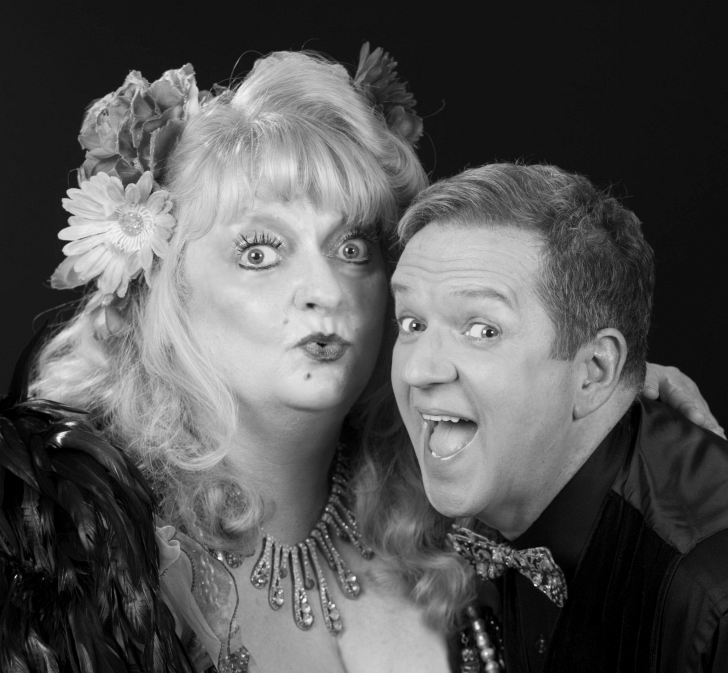 Becky Allen
Rebecca (Becky) Butzman grew up in Metairie Heights and from the time she could walk she loved the stage. At age 5 she earned a second place trophy s a Junior Baton Twirler in a contest sponsored by N.O.R.D. At 7 Becky performed on Stage Night of the Children of Confederacy's state convention at the N.O.P.S.I. Auditorium. She learned to play the trumpet and piano and took singing and modeling lessons. She was taught dance by Tony Bevinetto and performed at his nightclub at age 14 and performed on "C.C. Courtney Singing Set" on WWL TV. At 17 she was the 2nd runnerup for the beauty title in the N.O.A.C. Annual contest and a contestant in the Jr. Miss New Orleans pageant at Pontchartrain Beach. She was lovely, statuesque (at 5 feet 9 inches) blond, and beautiful.
The daughter of Myrtis (a lively lady who died at age 97 at Harrah's Casino) and Jonas Butzman (a pitcher for the New Orleans Pelicans) captured the hearts of locals with her performances in "Where the Girls Where", "And the Ball and All", "New Orleans Ladies", and many more plays. She captured their ears in the early 1980s along with Shirl Cieutat (who is from Pennsylvania) as the voices of "Rosemary" and "Anna Mae" who made Time Saver po-boys in local television commercials. Most people loved the "Yat" accents but Allen but for those who did not, Allen said "People who hate the commercials hate their heritage. They resent themselves". And she was quick to point out that "People in Metairie talk like that, too."
Pictured here are "Ricky Graham & Becky Allen, Together Again!" – which is the title of the show they performed at Mid City Theater in 2012. Graham, a local native, playwright, and actor, and Allen have performed together often through the years and Graham has written many plays especially for her. A local columnist said of them, "Allen and Graham have worked together longer than many marriages have lasted". Speaking of marriage, Becky was once married "a long time ago" to the man whose name she still carries. (Photo Courtesy of Mid City Theater)

Other books by Catherine Campanella:
A portion of the proceeds from the sale of this book is dedicated to the Lake Pontchartrain Basin Foundation's efforts to rebuild and maintain the historic
New Canal Lighthouse
.
---
---
---