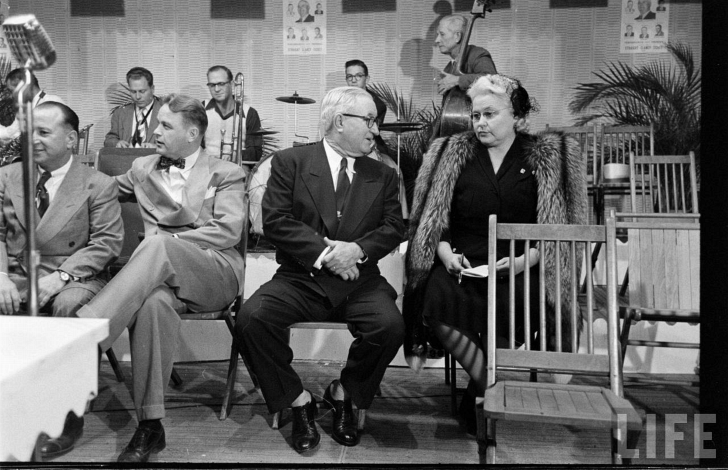 Frank James "King Clancy" was a young lawyer in 1915, the Jefferson Parish clerk of court from 1920 to 1928 , and sheriff from 1928 to1956. When speaking in 1953 about his lack of initiative in enforcing gambling laws he said, "We just wait till a fellow loses his wad. Then he's bound to tell his wife, and she calls us". He is pictured here with his wife in 1952. (Courtesy of Time-Warner)




Sister of Sheriff Frank Clancy, Anastasia Clancy Alexander served on the Jefferson Parish School Board for 29 years – 20 years as president. Wife of Richard J. Alexander, she was the daughter of John Clancy, first president of the board. Jefferson parish schools have been named for her and her father.

Other books by Catherine Campanella:
A portion of the proceeds from the sale of this book is dedicated to the Lake Pontchartrain Basin Foundation's efforts to rebuild and maintain the historic
New Canal Lighthouse
.
---
---
---