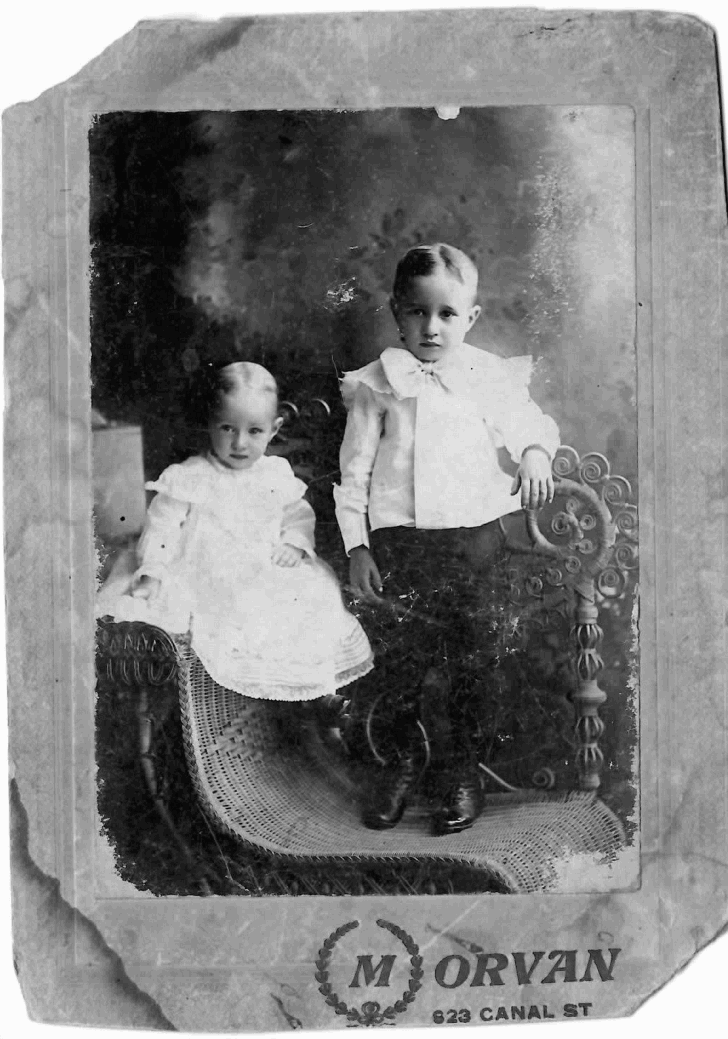 Bertha Wallace Bruning and her brother Henry Joseph "Sun" Bruning are pictured here in West End in 1910. Bertha married Edward Boutall brother of Charles, Lillian, and Edward. Members of the large Bruning clan with deep roots in Bucktown and West End. Henry and Bertha are great-grandchildren of Theodore Heinrich Bruning who came to our area in the late 1850s. (Courtesy of Linda Ohrabka.)

Other books by Catherine Campanella:
A portion of the proceeds from the sale of this book is dedicated to the Lake Pontchartrain Basin Foundation's efforts to rebuild and maintain the historic
New Canal Lighthouse
.
---
---
---