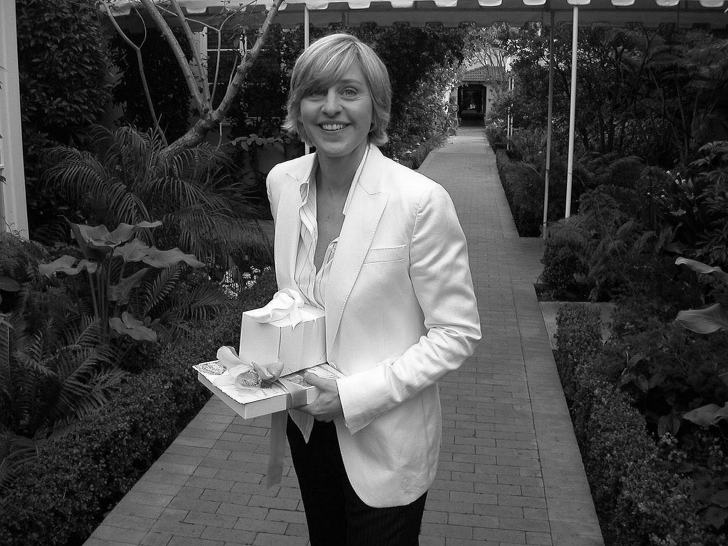 Our Ellen
Ellen's name appeared often in the local newspaper beginning in the 1980s when she was performing at local comedy clubs. When her face also appeared in this 1981 article the 23 year-old Metairie native had been on stage for less than a year. Joan Kent wrote, "Her routines are exaggerations of real life situations...she comes off fresh with no four letter words". The same can be said today.
Before this article was written, Ellen had worked "79 odd jobs" including as a singer and song writer. Her comedy writing was honed from observances of everyday people – at Walgreen's and Woolworths and on city buses. "You can find humor in anything", she said. Degeneres reported that when performing she would choose a particular audience member... "The other night there was a woman in here just looking at me like I was the most funny person in the world. I realized maybe I could be".
Ellen Degeneres told the reporter that her ambition was to go to California and make a career of comedy. That she certainly did – and so much more. (Courtesy of Alan Light.)

Other books by Catherine Campanella:
A portion of the proceeds from the sale of this book is dedicated to the Lake Pontchartrain Basin Foundation's efforts to rebuild and maintain the historic
New Canal Lighthouse
.
---
---
---