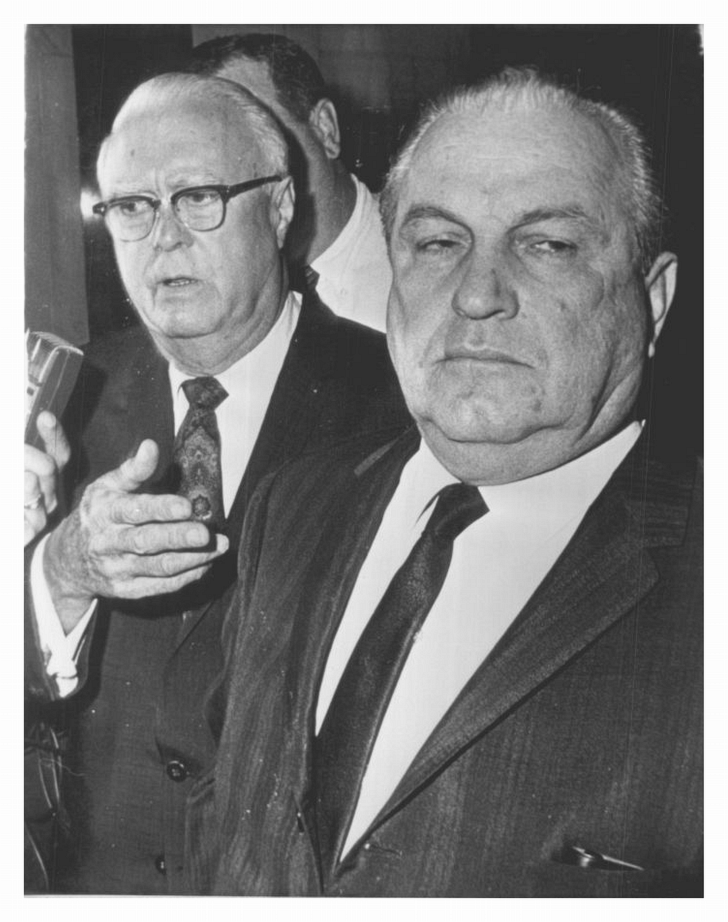 A former Old Metairie resident (577 Woodvine), Carlos Marcello told Times-Picayune reporter Iris Kelso in 1981, "I hadda move out of there. They aristocrats and think they somebody....A lot of times, they puttin' on because they don't have money". His take on Metairie Country Club which was just a few doors down from his home: "You gotta die before you can get in there". Marcello is pictured here in 1970 with his attorney G. Wray Gill. (UPI)

Other books by Catherine Campanella:
A portion of the proceeds from the sale of this book is dedicated to the Lake Pontchartrain Basin Foundation's efforts to rebuild and maintain the historic
New Canal Lighthouse
.
---
---
---