Other books by Catherine Campanella: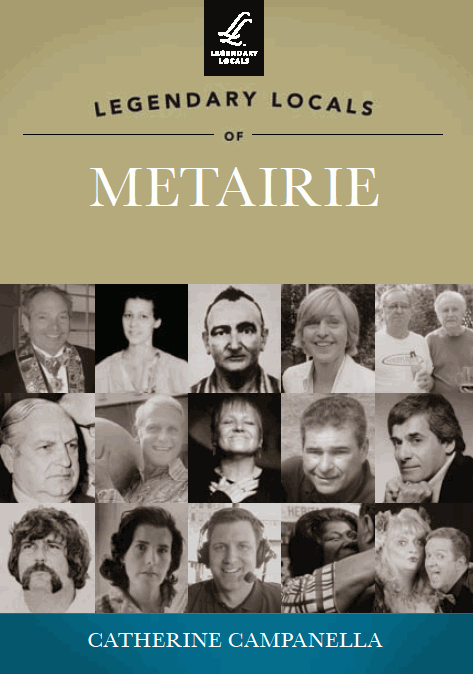 On the Cover:
From left to right: (TOP ROW) Rufus Cressend, Rummel mascot namesake (Courtesy of Rufus Cressend; see page 106); Norma Latino, musician (Courtesy of Henry and Anne Harmison; see page 46); David Ferrie, alleged Kennedy conspirator (Courtesy of United Press International, see page 82); Ellen Degeneres, entertainer (Courtesy of Alan Light see page 114); Eddie Krass and Vince Campanella, friends and community volunteers (Courtesy of Julie Krass Kroper, see page 125).
(MIDDLE ROW) Carlos Marcello, racketeer and G. Wray Gill, attorney (Courtesy of United Press International, see page 81); Dave Treen, governor (Courtesy of John Andrew Prime, see page 92); Leigh "Li'l Queenie" Harris, singer (Courtesy of Eliot Kamenitz, see page 111); Mike Azzarello, community volunteer (Courtesy of Roxanne Varnelle, see page 115); Peter Gennaro, dancer and choreographer (Author's collection, see page 78).
(BOTTOM ROW) Tom Dempsey, NFL kicker (Author's collection, see page 85); Shirley Ann Grau, writer (Courtesy of the Louisiana Digital Library, see page 61); Scott Walker, broadcaster (Courtesy of Scott Walker, see page 103); Mahalia Jackson, gospel singer (Courtesy of the Associated Press, see page 86): Becky Allen and Rickey Graham, entertainers (Courtesy of Mid City Theater) see page 116).